Why choose Niawigs skin base wigs?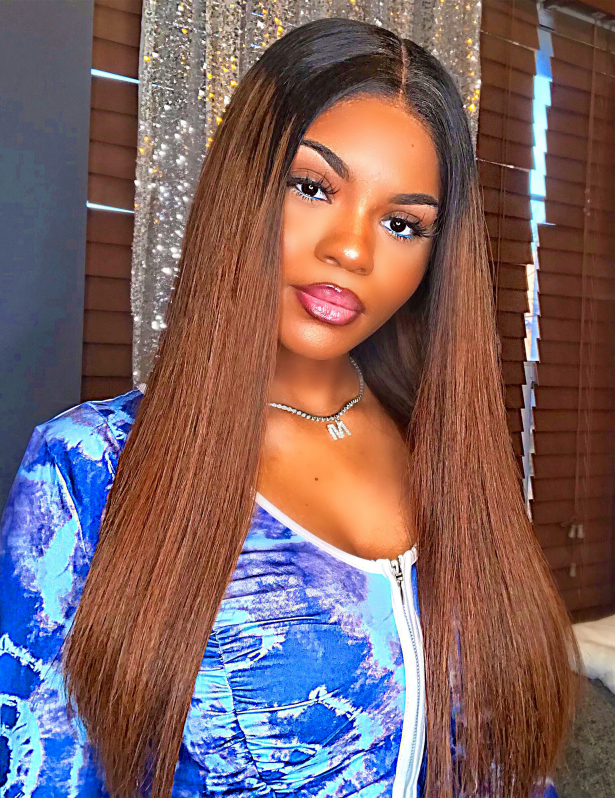 1. No Flyaways
2. No Bleaching Knots Needed
3. Full From Top To Bottom
5. Breathable and Comfortable
5. Natural Hairline
HOW TO INSTALL?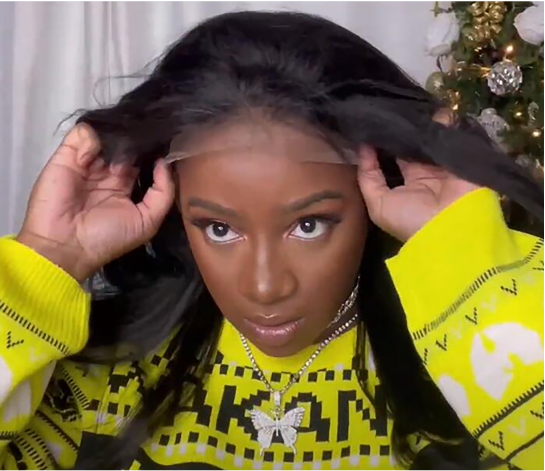 1. Place the wig on your head and line it up with your natural hairline.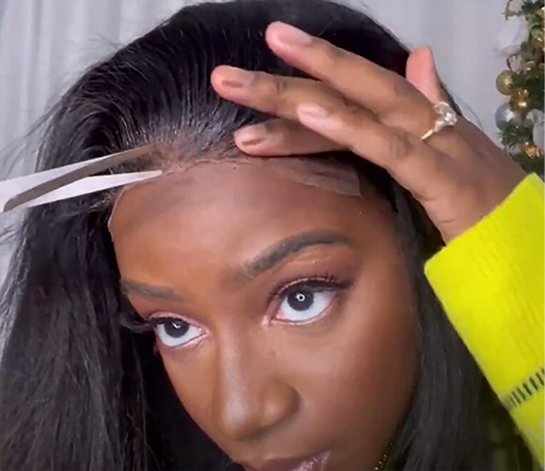 2. Once the wig fits properly, you need to trim the front lace.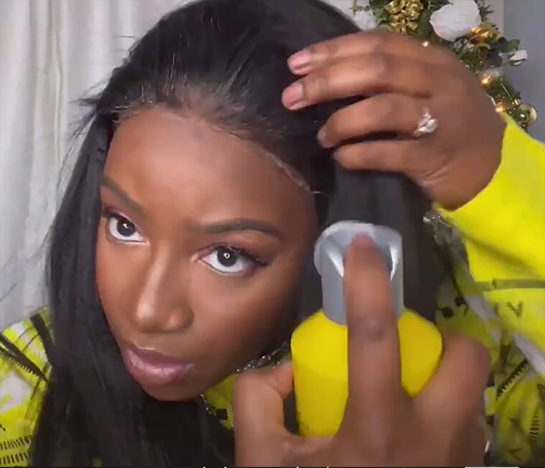 3. Secure the wig with clips and velcro straps. Apply glue along the edge of the cap.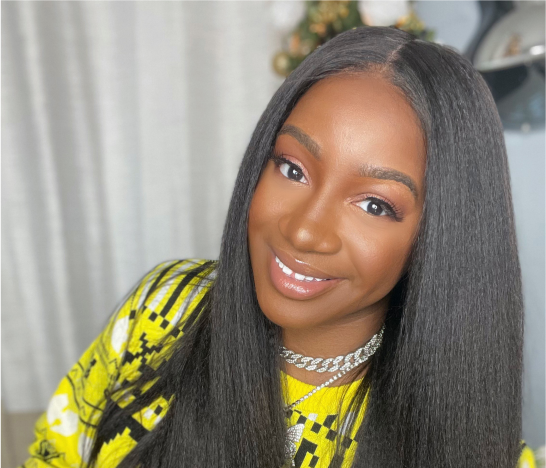 4. Make baby hair natural and style the hair.
Compared with Lace Front Wig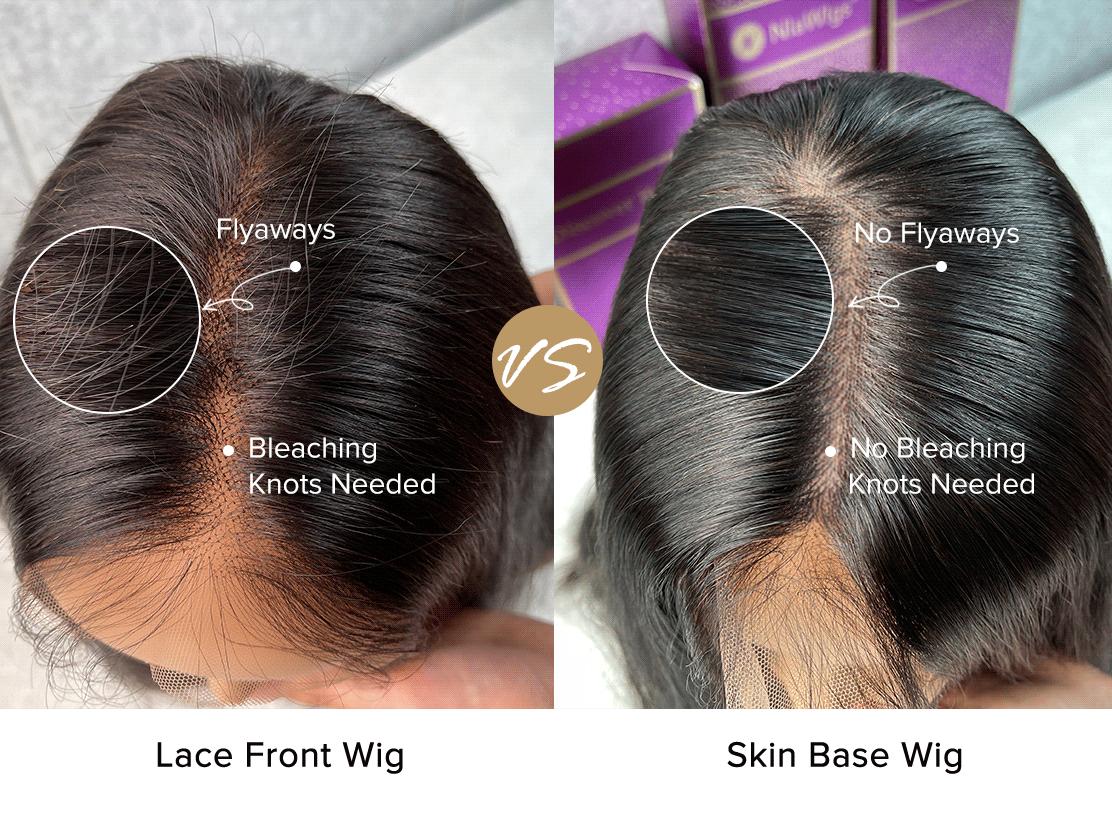 CAP DESIGN
WHY CHOOSE NIAWIGS?
√ 100% human hair
√ Full from top to bottom
√ High density
√ No tangle, no shedding
√ Styling Versatility
√ Can be dyed (only natural black wigs)