WHAT ARE TAPE INS?
Tape in extensions are thin, lightweight tape wefts that get "sandwiched" together in between your own hair. They require no tools or chemicals to get applied, can last 8-12 weeks, and are reusable up to three or more applications. Tape in extensions are perfect for adding length, color effects, and volume in under an hour.
WHY THEY'RE CONVENIENT?
Key Benefits:
Add length to your natural hair instantly
Add more volume of hair instantly
Stay stably with your natural hair
Create natural looking instantly
Create highlight color,and the hair can be straightened,curled,and restyled as you like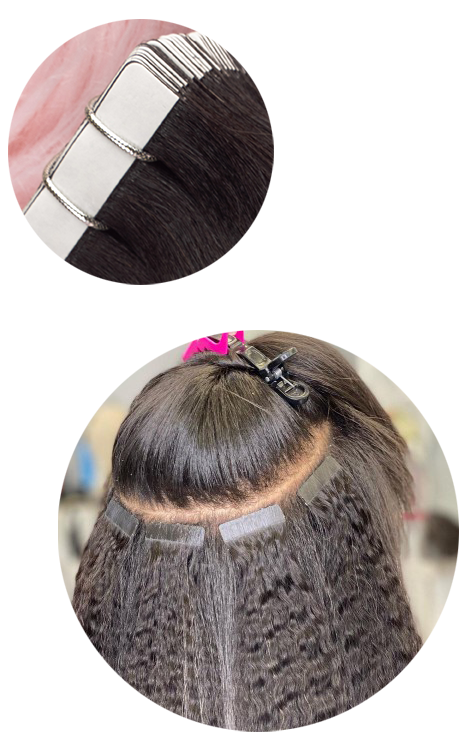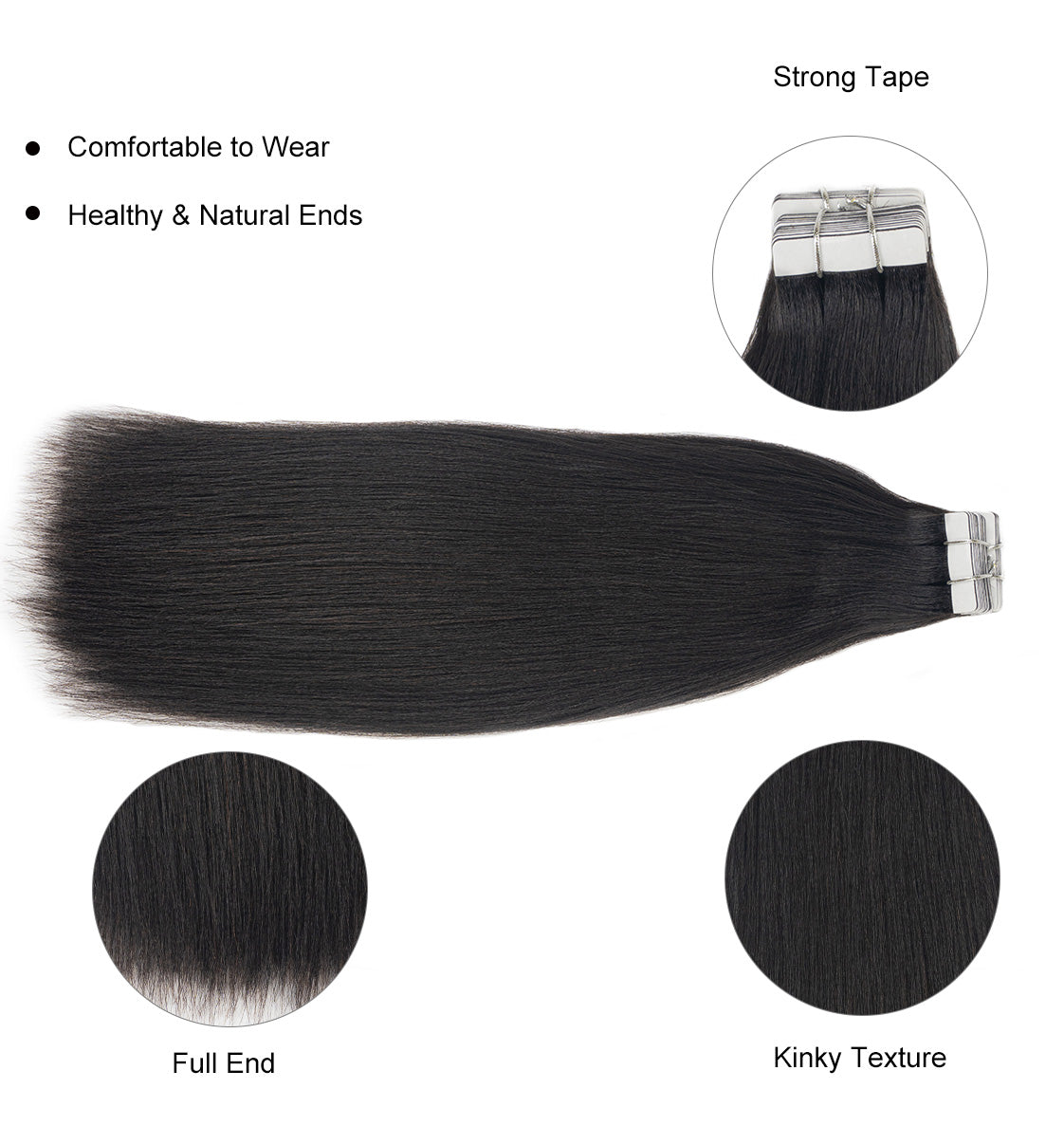 HOW TO INSTALL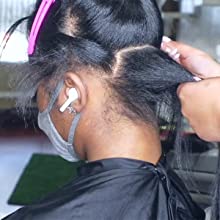 1.When you ready to install the tape in hair extensions. First to make a part across your scalp.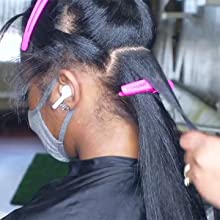 2.Then grab a very thin portion of your own natural hair.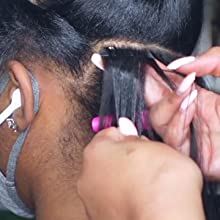 3.Keep approximately 0.5 cm/0.2" from your scalp, then attach the bottom tape in hair extension under the thin portion of hair.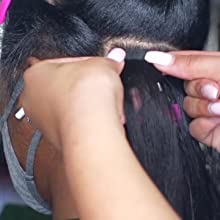 4.Take the top Tape In Extensions, then press them together sandwich your own natural hair with pliers or fingers for a few seconds to secure them.
HOW TO REMOVE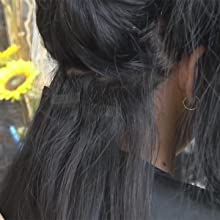 1.Move your hair out of the way to expose the tape in hair extensions. Hold the hair that you moved out of the way in place with a clip.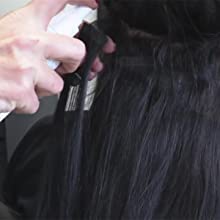 2.Saturate the tape with hair extension tape remover. Dissolving the glue that holds the tape to your hair. Simply spray the product generously over the tape, until the area is saturated.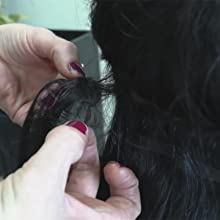 3.Wiggle the hair extension to see if it moves. Gently pull on the part of the hair extension that is the closest to the tape. Wiggle it lightly, but be careful not to tug on it too much as you extension. Apply more remover and let it sit for a minute if the hair extension is still stuck.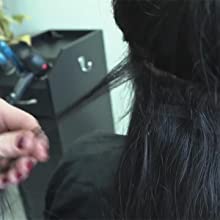 4.Peel away the tape gently when it can be easily lifted off. Use your fingernails to peel the tape away from your natural hair. Never try to force the tape away from your hair, as this can cause damage and breakage.
BEFORE & AFTER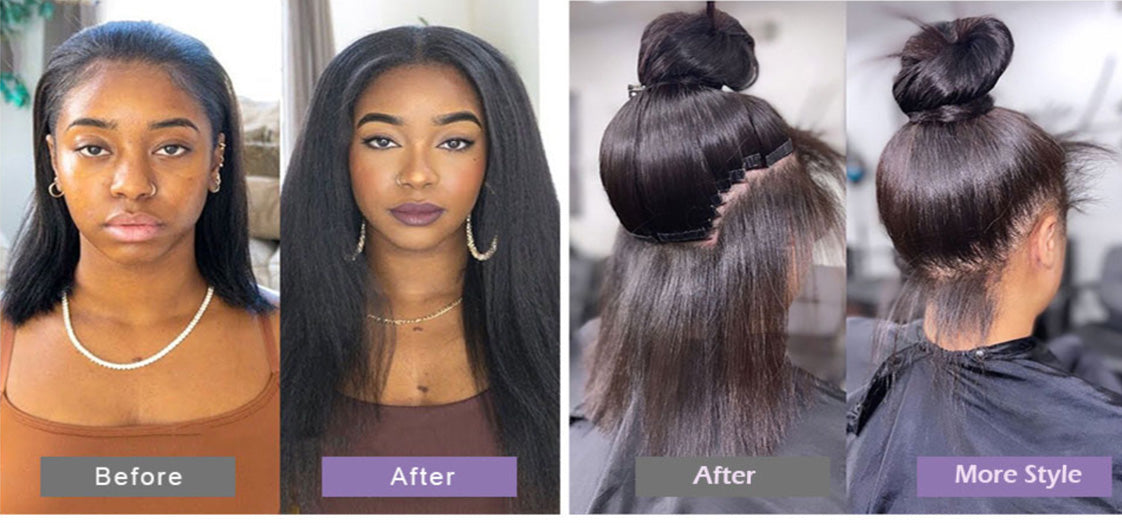 CUSTOMER SHOW