Best Hair Color Ideas for Black Women
Best Hair Color Ideas for Black Women
To choose a hair color that is flattering and you like is not an easy task. Whether it's to get over a break-up or just spice up your life, the hair color you pick matters. The right hair color can not only accentuate you skin tone, facial features , but also speak for yourself.
Here are the colors that look great on black women, let's have a look!
Red Colors
Red hair colors are attention-grabbing and awesome. If you've ever thought about going red, now's certainly the time. It will give you the absolute contrast since red hair color shades can really add some glow into your skin tone. One thing you should know is that red is a color and not just a level. Therefore, to determine the best red hair color for dark skin tone, you need to understand the right level of red to go with. Eg,please see below picture:
Blonde Hair Colors
There are so many ways to go blonde. You can throw in some highlights, or spend all day at the salon to copy Marilyn Monroe's iconic platinum style. There is a wide range of this hue, and you can start from light to golden reds, but which one will look cute for a dark skin tone? Generally, you can try different shades, starting from honey brown, golden brown, light and dark brown. You simply want to select a rich shade of brunette and that will include toffee, espresso, honey, golden brown and much more to suit your hair. Highlights of light brown will also do great if you want to brighten up your looks, perhaps to match your clothes or outfits.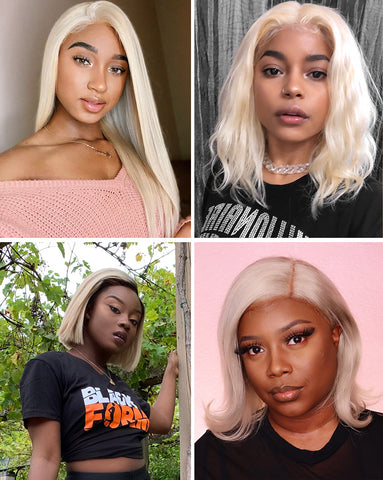 Purples
Dark purple hair is the perfect color to wear if you wanna show off your adventurous personality without getting too much on the vivid side of fashion colors. From light purple hair colors like lavender and lilac to dark purple hues like indigo, celebrities and everyday babes are still saying goodbye to blonde and brunette hair in favor of taking the purple plunge. Like many unnatural hair colors, not every shade is created equally—rather, it's all about customizing the colorful look to complement your skin tone and undertones.