Can Onion Juice Help Hair Regrowth?
Onion Juice has long been used as a home treatment for decades. Have you ever tried onion juice as your own hair care? Read up to see what onion juice can do on your hair?
THINGS YOU SHOULD KNOW BEFORE USING ONION JUICE
Using onion juice for hair is 100% safe in case you have an allergy to it, then try to skip onion to care your hair.
While there are still some side effects to your skin by if you use onion juice, like redness and itching. So you are very suggested to mix onion juice with emollient like aloe vera or coconut oil.
HOW DOES ONION JUICE HELP?
Onion juice contains Sulfur, antioxidants and has anti-microbial properties which may help your scalp fight off infections.
There are studies have been done on what the influences the onion juice can do to our hair, and there's one shows: "Almost 74 percent of participants had some hair regrowth after 4 weeks, and at 6 weeks about 87 percent experienced hair regrowth. Both males and females participated in the study and the hair regrowth was higher among males."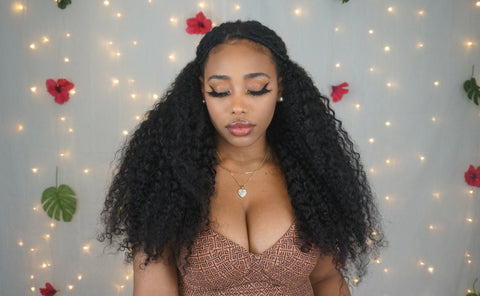 HOW TO MAKE ONION JUICE AND HOW TO USE?
STEP 1: Prepare the Onion.
STEP 2: Extract the juice out of the onion by either squeezing it or using a juicer.
STEP 3: To make the smell more pleasant you can add your favorite essential oil to the juice.
STEP4: Apply the onion juice mixture onto your scalp with your fingers. Massage gently. Take care that the liquid doesn't drip down your forehead into your eyes!
STEP 5:Let your scalp soak in the solution for 45 minutes to 1 hour.
STEP 6:Wash off using a mild shampoo or any natural hair-wash you normally use.